New Home or Existing Addition
If you are building a new home we recommend speaking to us when your plans are being drawn up so that we can discuss some important requirements. Achieving an open feeling through the use of windows, skylights and sliding glass doors is great however they can lead to excessive heat in summer. We can help you choose the right layout and features for optimal enjoyment of your indoor pool.
If you are wanting to introduce an indoor pool to an existing home it is possible to achieve a seamless integration with the right advice and construction experience. Keep in mind that it if you have an existing outdoor pool it is not a simple conversion to make it an indoor pool. It could cost you just as much to build a new pool from scratch.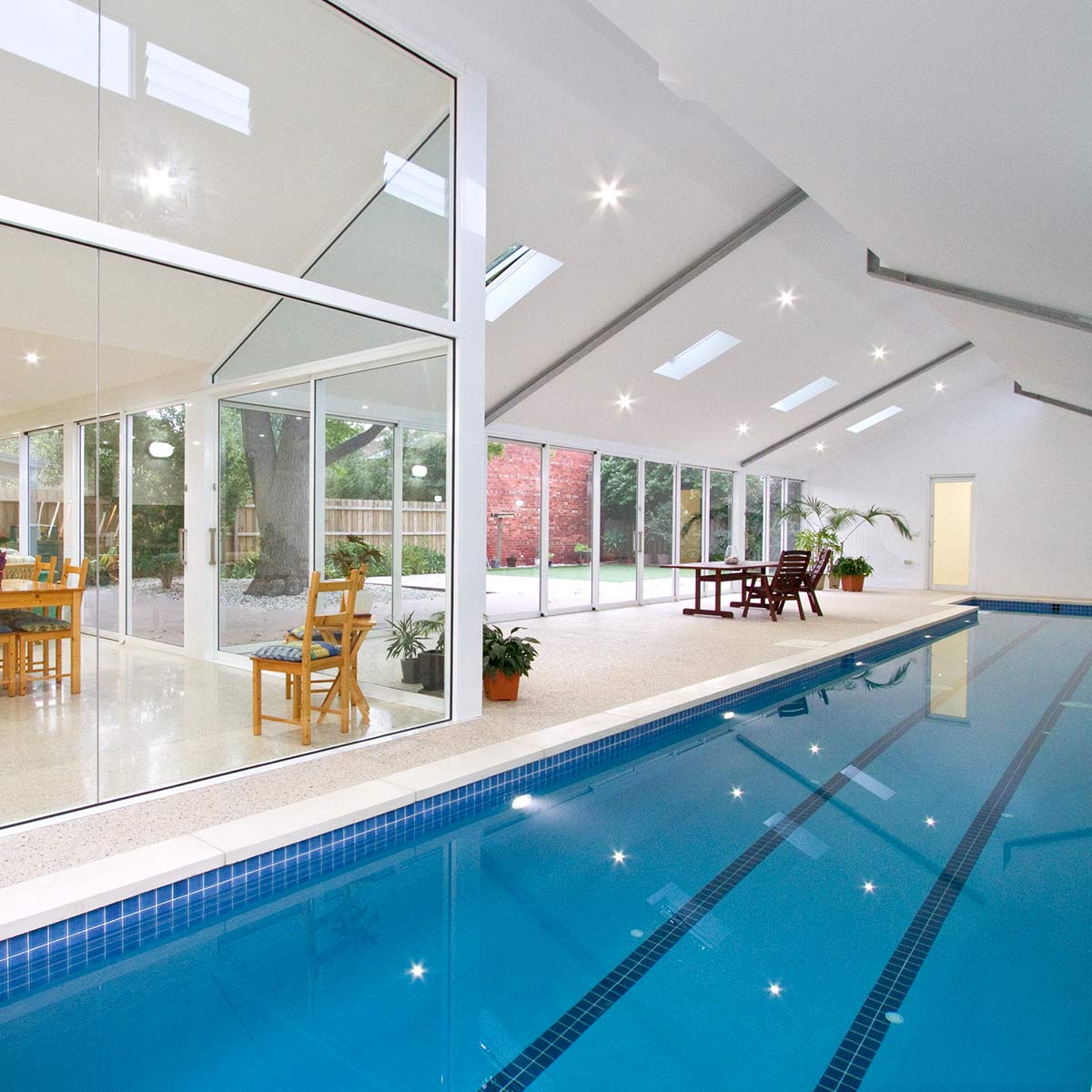 Construction Considerations
Heating and ventilation are keys to ensuring comfortable humidity levels for your indoor pool. They will be carefully planned to avoid condensation becoming a problem. Please note that you have to discuss & engage a licenced builder to undertake the construction of the area/room around the pool.
The process for constructing an indoor pool is very similar to an outdoor pool except that the deck needs to slope toward the pool to keep water away from the walls. Deck drainage will be addressed to prevent puddling, which can further contribute to evaporation and increased humidity levels.
So, if luxurious design, year-round convenience and swimming for exercise is for you then speak to us today about the design and construction of a concrete indoor swimming pool.
Areas We Service For Indoor Pools
Our team of expert indoor pool builders can service all areas of Melbourne, including: Beaumaris, Sandringham, Brighton, Black Rock, Mt Martha, Mt Eliza, Hampton, Portsea, Malvern, Balnarring, Mornington Peninsula and Blairgowrie.