Low Maintenance
Plunge pool are very low maintenance. They can be easily cleaned and covered. We find that the majority of our customers gas heat their plunge pool to extend the swimming season. Because it is a much smaller body of water, than a standard family size in ground pool, the amount of chemicals used and cost to heat the pool are greatly reduced.
Option Up
Because the area housing the pool and the pool itself are small scale you may choose to spend a little more on higher quality finishes such as glass tiles and surrounding pavers or decking. Swim jets are a popular addition for small pools to create resistance for you to swim against. Perfect for general exercise, swim training or therapeutic exercise we can tailor the jets to your swimming requirements.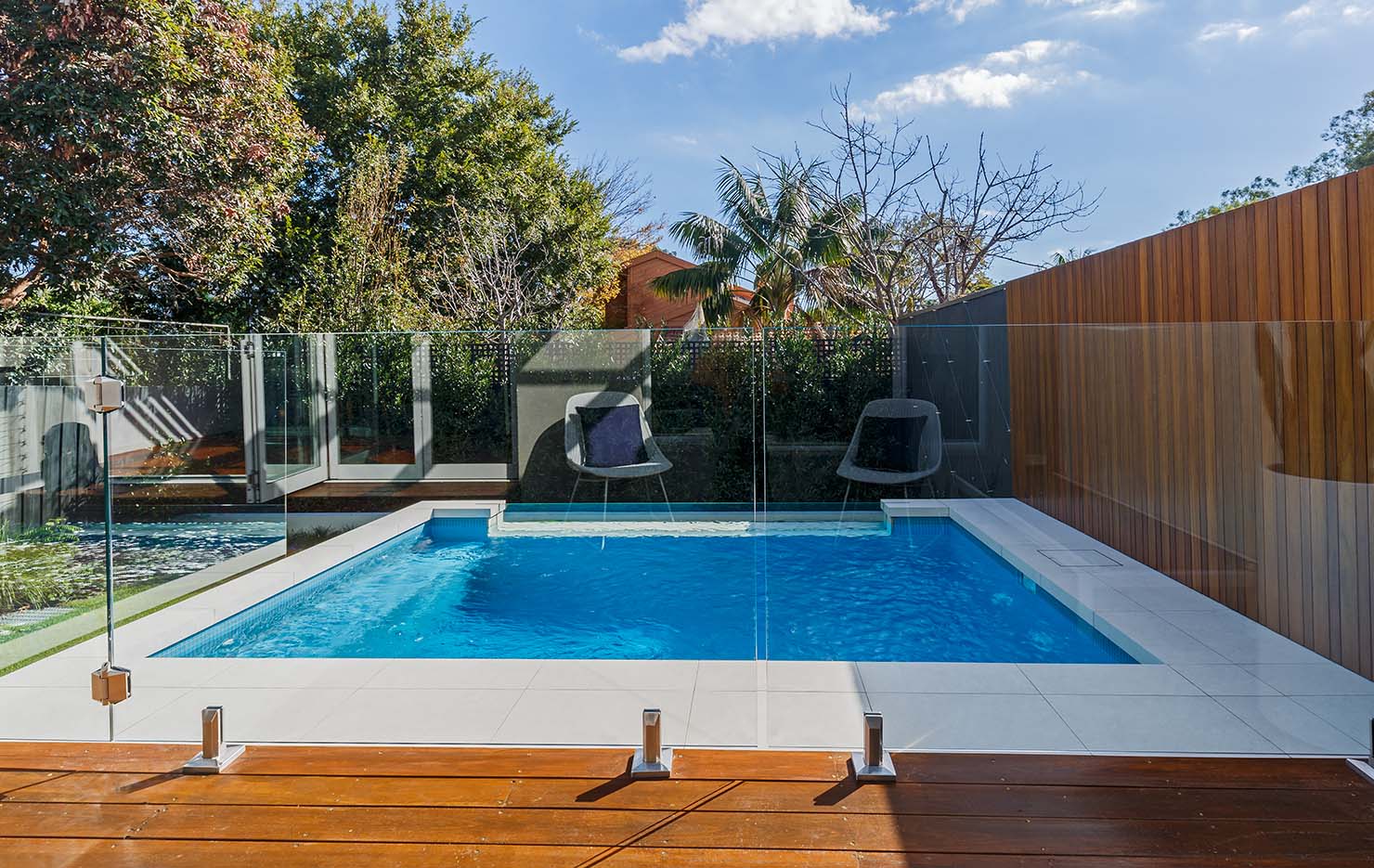 Areas We Service For Plunge Pools
Baden Pools can build plunge pools in all areas of Melbourne, including: Beaumaris, Sandringham, Brighton, Black Rock, Mt Martha, Mt Eliza, Hampton, Portsea, Malvern, Balnarring, Mornington Peninsula and Blairgowrie.