Skinny Love
These designs are typically long and skinny, ideally at least 12m long, but for the true swimmer they can be anywhere from 15m – 25m long with a width of anywhere between 1.8m – 2.5m. We recommend a depth of 1.2m - 1.3m at each end (1.6m in the middle) to allow you to stand a rest between laps.
Stepping Up
Our lap pool builders stress the importance of considering the placement of steps and seats – you don't want them at the end of the pool, as they can get in the way of a tumble turn. Generally a shallow bench along the side is a good option of only 0.5m wide or a set of off set steps outside the lap area or even a simple stainless steel slimline ladder.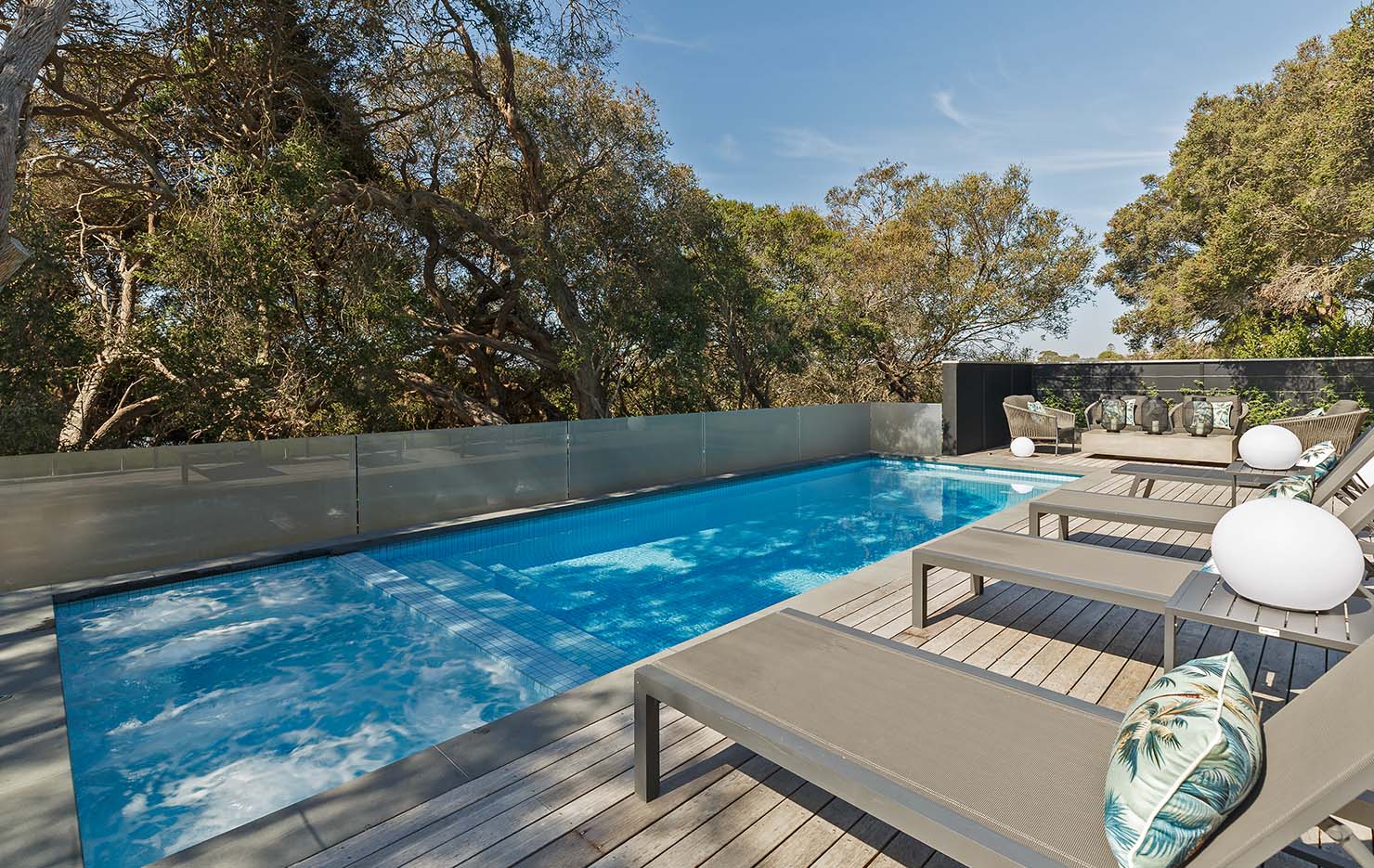 Recommendations
Lap pools are expensive to build due to their size. With this in mind to get the most use out of your pool we recommend gas heating or a heat pump. Solar energy can be used through the sunny summer months. Reduce heating loss, by up to 60%, by installing a blanket. We offer many options, have a look at our Pool Covers.
We also recommend floor cleaning for lap pools due to their long skinny shape. Many cleaners don't work well, so in floor cleaning helps circulate heated water throughout the pool.
Areas We Service For Lap Pools
Our team of expert lap pool builders can service all areas of Melbourne, including: Beaumaris, Sandringham, Brighton, Black Rock, Mt Martha, Mt Eliza, Hampton, Portsea, Malvern, Balnarring, Mornington Peninsula and Blairgowrie.